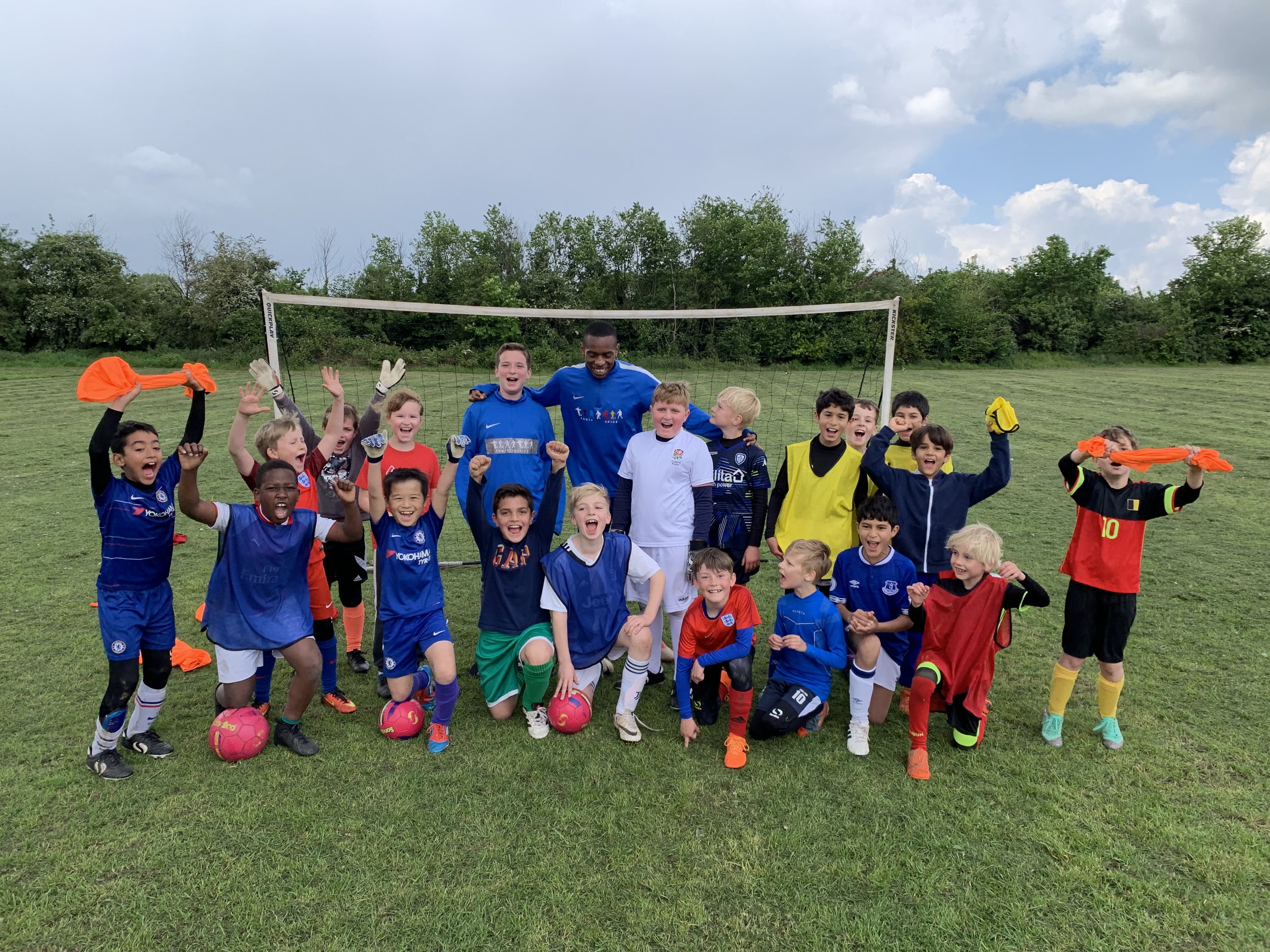 Saturday Morning Football Club
sATURDAY Morning Football Club
FF4K Saturday Morning Football Club is delivered at Blondin Park for children aged 18 months to 10 years. Our sessions are designed to engage young people into football,and get them learning new skills and techniques in a fun and stimulating environment.
Mini Kickers (18 months- 3 years)
Time: 9:15 - 10am
Cost: £5
Location: Blondin Park, W5 4UL
Our highly popular Mini Kickers sessions incorporate the fundamentals of movement- agility, balance and coordination. We focus on confidence building and improving children's social skills, both individually and within the group. Over time, young children learn how to listen to and follow instructions- every parent's dream! We love seeing the development in our young, aspiring footballers as they grow in confidence, make friends, gain physical skills, and all whilst having lots and lots of fun!
FF4K Beginners and Progression Sessions (4- 10 years)
Time: 10am - 12pm
Cost: £8
Location: Blondin Park, W5 4UL
FF4K Beginner and Progression sessions aim to develop and build on existing football skills. Whilst developing their football skills we also develop the children's confidence and ability to interact with their peers socially. Discipline is another important skill we aim to develop. We do all of this in an exciting and stimulating environment, where the emphasis is on having fun!